Post-Vaccine Visits with Friends, A New Poem in Chestnut Review, and a Zoom Reading
Spring Has Arrived and Post-Vaccine Visits with Friends
This week spring finally arrived in Seattle, with warmer temperatures (yesterday we got up to 80!) The week started with me getting two crowns (ouch), a book rejection, a poem published, and flowers starting to bloom, and ended with meteor showers and a first in-person visit with friends – unmasked and partially indoors! Two weeks before my birthday and now my re-entry/birthday month has included a haircut, a visit to a real-life bookstore, two visits to grocery stores, a tulip festival visit and day trip, and now…visiting with friends!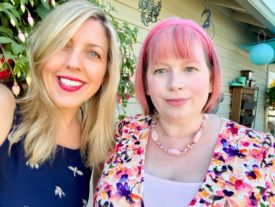 Kelli Russell Agodon and I had not seen each other in over a year and she and her husband Rose came over. We were all fully vaccinated and so happy to be able take one more step towards re-entry to a normal life. Hugs! Unicorn sprinklers! Pink cupcakes and sparkling rose for my birthday AND to celebrate Kelli's new book from Copper Canyon, Dialogue with Rising Tides.
It was great to talk poetry, gardens, hang out on the back porch on rocking chairs with hummingbirds, and just goof around. And we had a lovely day for it – the warmest day of the year so far. The tulips in our gardens bloomed while our visitors were here, which seemed like a sign of something good.
A New Poem in Chestnut Review's Spring Issue
I was very pleased to have a poem in Chestnut Review in their Spring issue, "I've Been Burned." It's from my "Fireproof" manuscript. Here's a sneak peek: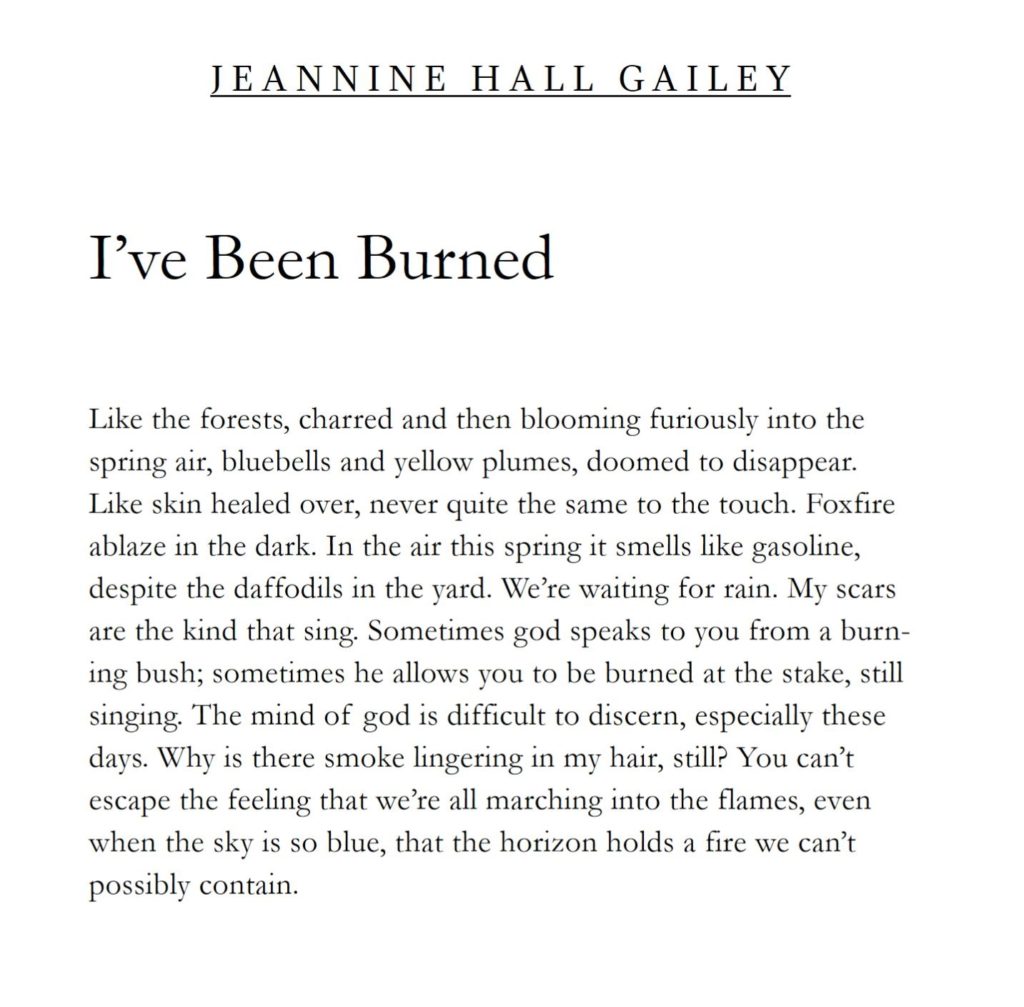 A Zoom Reading Today with Tamara K. Sellman and Emily Rose Cole
Happy to be reading this afternoon at 4 PM Pacific with Tamara Kaye Sellman for her new book, Intention Tremor, and Emily Rose Cole. I'll post the Zoom link when I get it. (Will post the YouTube video of the recording soon…)