Happy Holiday Weekend, Sign Up for a Speculative Poetry Class, Interview with Jason Mott at The Rumpus, New Poem in Los Angeles Review, Pushcart Nomination at Fairy Tale Review, and Feeling Hopeful Despite
Happy Holiday Weekend!
I hope all of you had a safe, happy long holiday weekend. Ours was very quiet but I worked on an upcoming class on speculative poetry I'm doing next weekend (sign up here!) took on a reorganization of bookshelves (long overdue!) and we started decorating for Christmas. It always cheers me up to see the lights around the neighborhood and get out our little ornaments – robots, typewriters, penguins, and hedgehogs share space with unicorns, shoes, and ice cream cones.
Happy Hanukkah to those who celebrate! We made latkes – a reminder of our early college years in Cincinnati, where we would stop off at Izzy's deli at this time of year for giant latkes – with baked apples and Greek yogurt, which I heartily recommend for this time of year to ward off chills. It's been a cold and wet week here, but we made a quick stop off in our brief dry moments to take pictures of holiday decorations at Chateau Ste Michelle's and Kirkland waterfront clouds. It seems like a big upcoming week for poetry stuff, so…
Poetry News: A Pushcart Nomination, an Upcoming Speculative Poetry Class, a Poem at Los Angeles Review Monday, and an Interview with Jason Mott at the Rumpus
First of all, you can sign up – for $5! – for my speculative poetry class (co-sponsored by Prospectus and Spellbinder) and get more information here:  We'll talk about what speculative poetry is, reading some examples, and even do a few exercises. It's a great way to brighten a gray day! It's at noon PST next Saturday, the 4th.
Second, you can read my interview with National Book Award winner Jason Mott on the Rumpus starting Monday. Jason is a wonderful speculative fiction writer who is getting some well-deserved praise for his latest book, but he's also a terrific poet and one of those really good people you are genuinely happy for when good things happen for them.
I also have a poem coming out Monday the 29th, at the Los Angeles Review, "I Confuse Palm Sunday with Palm Springs." 
And, for some good news: Fairy Tale Review nominated my poem from the Gold Issue, "Transformation," for a Pushcart Prize. Cross your fingers that I might actually get in to the anthology this year! For a sneak peek, since the poem is not available online, see below.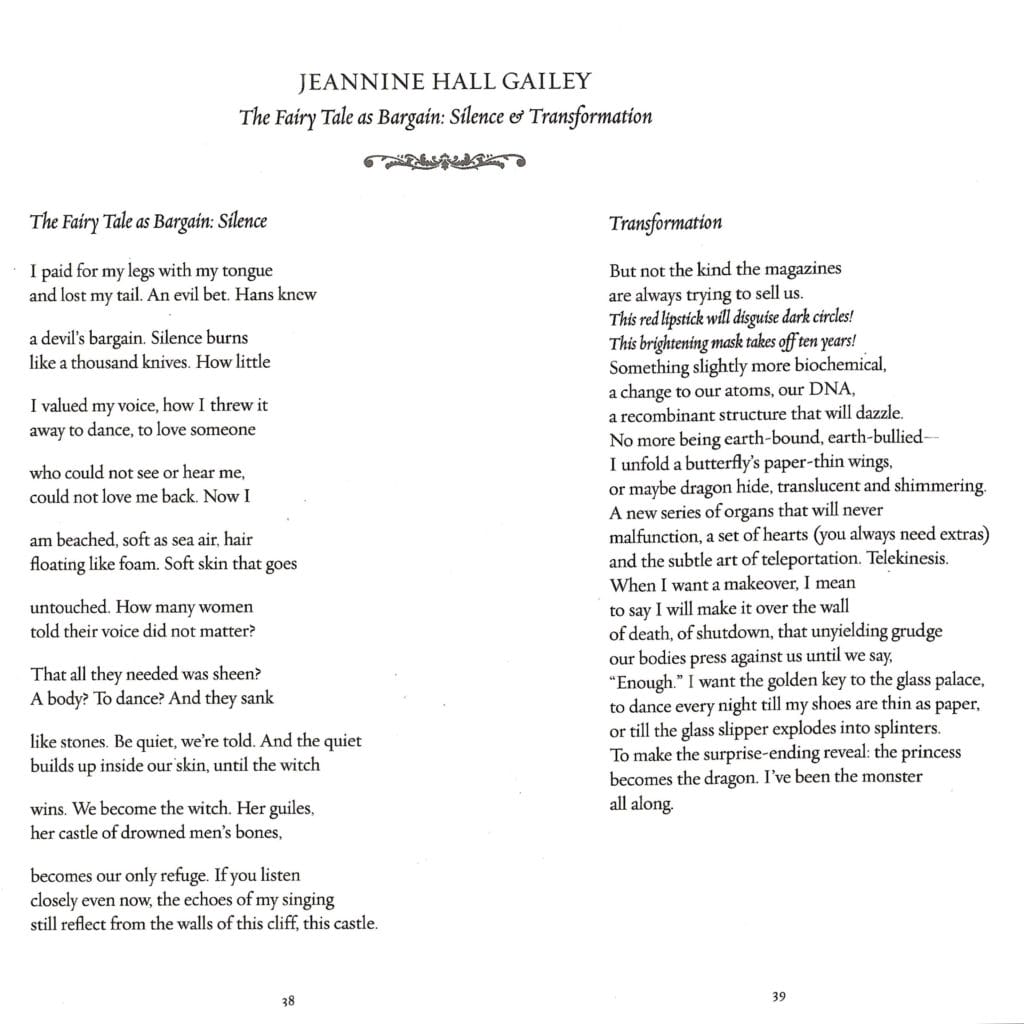 Feeling Hopeful Despite…
As I'm writing this, it's pitch black outside despite being 7 AM, we're under flood watch AGAIN and the world is freaking out over the latest variant of covid. A friend of mine – a vaccinated friend – is in the hospital with covid pneumonia. (So please, if you feel sick, even if you're vaccinated, get tested for flu AND covid and be sure to watch your oximeter for your oxygen levels. Oximeters save lives.)
I'm being very cautious about things for now (postponed my brain MRI and dental work until January, no travel for the holidays, etc.) By the way, if you're socializing or heading home, maybe be sure to crack a window or run an air purifier. Air circulation is very important with airborne viruses. It'll help keep you from feeling stuffy as well! Yes, a mask, yes, booster shots, but also, open a window! Stay outside when you can. Keep washing your hands, taking your c, zinc, and D, sleeping when you can, practicing what they call "good self care." Be kind to yourself. Be kinder to others.
But despite all this bad news and dismal cold wet weather, I feel…cautiously optimistic about next year. It is a fact that most viruses evolve towards becoming more transmissible and less deadly.  Pfizer has an anti-viral pill I'm feeling positive about with good data, even though the FDA hasn't approved it YET. (Faster, FDA!) Scientists are continuing to figure out what works and what doesn't with this coronavirus thing. It has been two years since I first read headlines about China putting a doctor in prison for talking about a strange new virus (and I wrote the poem "Calamity.") Vaccine makers are already looking at updating the vaccines.
We're spending the holidays in a pretty isolated manner again this year, which is not ideal. I have an inkling, however, of hope, of light at the end of the tunnel. I have a new book, Fireproof, coming out with Alternating Current Press after my birthday in 2022, which will be almost five years exactly since the release of Field Guide to the End of the World. I know in a poet's life a new book is a big deal, but especially during the pandemic, not a big deal to the larger world, but still, I feel a little excitement. I don't know if my readings will be in person or on the dreaded (but now normal) Zoom. Will I be able to celebrate with friends and family in person in late spring? I don't know if the "roaring twenties" of our century will ever actually roar. But I hope so.