New Poems in California Quarterly, Book Galleys/ARCs, Winery Book Club Report, and Setting Goals for…Poetry Books?
New Poems in California Quarterly
First of all, a big thank you to California Quarterly for publishing two of my poems in their latest Winter 2022 issue, including "Cassandra as Climate Scientist" and "She Learns to Become Fire."
Here's a sneak peek at "Cassandra as Climate Scientist:"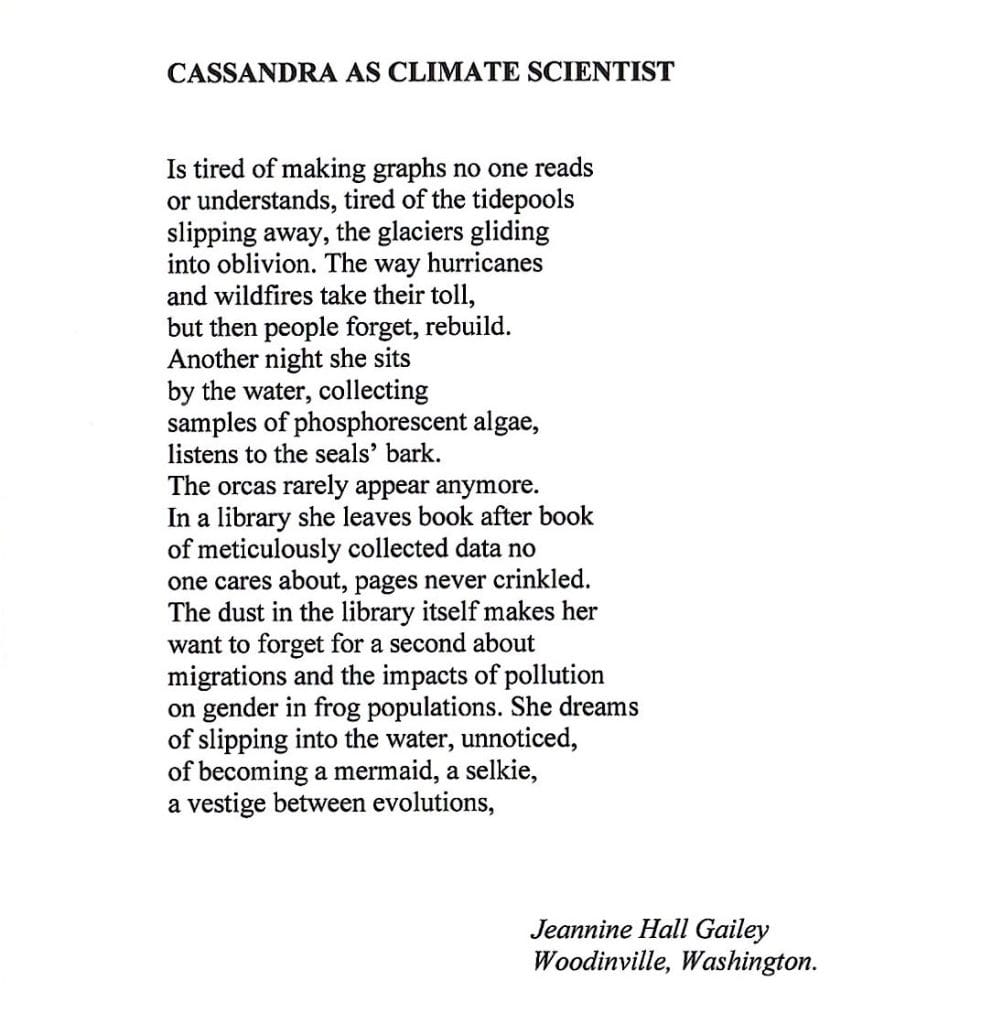 An Exciting Milestone: The Galley/ARC of Flare, Corona is Here!
Yes, as you can see, the cats are equally excited about the new galley/ARC of Flare, Corona, which means the real book isn't that far out anymore. Eek!
That means I need to start planning events and other things around the book launch and AWP. I'm starting to list readings and events here on the site at the right side of the page. The list will be growing!
By the way, if you want your own galley/ARC for review or academic course adoption, you can contact BOA Editions! Please send your review copy request directly to Genevieve Hartman, Director of Development & Publicity, at hartman@boaeditions.org.
Winery Book Club Report – Hell of a Book
On a cold January night, it was a pleasure to cozy up with some wine, cheese, and Glenn's madeleines to talk about Jason Mott's terrific book Hell of a Book. We had a great discussion, ending in a lot of laughter, and our next book is the literary spy thriller The Secrets We Kept by Lara Prescott, and we'll meet the day after Valentine's Day at J. Bookwalter's in Woodinville at 6 PM (in case you want to join us). A spy thriller is the perfect thing to read in the wintertime.
I've really enjoyed being part of the local community, learning more about books and wine at the same time (do I like non-oaky Chardonnay? Yes!) This will also be the location of my Woodinville book launch/birthday celebration in April, and I hope I can introduce some of my Seattle friends to a great local winery (with wines named after book things – Double Plot is the name of the Chardonnet I like, for instance).
Anyway, this has been a great way to help make friends in my neighborhood too, and find some people talk books with on a regular basis. I'm thankful to have a little social practice before AWP, too!
Setting Goals…For Your Poetry Book?
I was talking to my little brother this week and he asked me what my goals were for my upcoming book. I hemmed and hawed a little bit, because honestly, I hadn't really thought a lot in those terms. Isn't creating the book, finding a publisher, and helping the book get into the world enough of a goal? But of course, my little brother is very practical and ambitious and wants to know what I want to happen with Flare, Corona. I guess when I close my eyes and dream, I hope to connect with a bigger audience, hope to have some good reviews in good places (whatever we think those are right now), hope to, yes, have some book sales (part of that whole reaching a bigger audience thing). I hope that people with MS or difficult diagnoses will find some comfort or fellowship in these poems. I hope it wins a big book prize, too! Do we dare to hope for big media coverage—a radio or television appearance, or being picked by a big book club?
I actually posted this question on Facebook and heard lots of people's views on whether or not we should even have goals for our poetry books, what they might be for each person, and how overwhelming it can be for poets (who often want to separate the art from the promotion part) to even think about what they are actually hoping to have happen. It can feel overly ambitious to even dream of some of these things. Some just want to focus on the work, which I totally understand, and totally reject even the idea of having goals for a book. But I think it helps me to imagine a future for my little book, that goes beyond just me and my friends and family. And my little brother's right in some ways—if you have no goals, do you think you might act differently? Plan differently?
One goal I had for this year was to be more social, to have a 50th birthday celebration with friends, to enjoy more things and worry less. How to balance this with everything else? I want to press the brakes on the things that are no fun—MRIs, blood draws, doctor appointments. How do you inject more fun into a life that feels like for three years it's been nothing but anxiety? It's tough. Anyway, yes, poetry goals are hard to crystallize or analyze—and maybe that's okay. Art for art's sake is totally fine! But maybe it is worth thinking—hey, what do I want to accomplish with this particular piece of writing? What is in my control and out of my control? For writers, a lot of it is out of our hands—but not everything. Anyway, I will report back with more ideas about goals as I come up with them…