Welcome to October: Upcoming Book Launch Planning, Upcoming Book Club, Poetry Festivals, and Podcasts
Welcome to October! And Literary Events!
Can you believe it's October already? It's 80 and smoky outside today, breaking records here in Seattle, and we're supposed to go to a pumpkin farm this afternoon but it still feels like August.
This shot was from a visit to the JB Grower's Pumpkin Farm, where I got to walk a little way into the sunflower walk (they have acres of corn maze and sunflower walk, as well as their pumpkin patch) and came home feeling fall feels, despite the heat.
It also hit me just this week that my book is real and coming out in six months. The cover for Flare, Corona was chosen this week (reveal soon!), and I started thinking about mailing lists, updated business cards, and scheduling readings. Oh yes, and Seattle AWP next March. My PR for Poets book recommends starting six months ahead of time laying the groundwork for the book launch, and that suddenly hit me.
Also, this month is full of literary activity: the book club I host is meeting on Oct 19th, the Skagit Poetry Festival is happening next weekend, and I'm working on an interview and a spooky poetry podcast. Plus, I've got poet dates—getting back into social life is gradual for me—because, let's face it, in Seattle most of us start hibernating in November and don't come out until March.
Anyway, here are a few more pics from the pumpkin farm visit to show you it really is pumpkin season even if it doesn't feel like it today…
Woodinville Book Club and Molbak's
We did our usual annual visit to Molbak's for their glass pumpkin patch, and they already had holiday decorations up, including a starry cityscape we posed for pictures with.
In other Woodinville news, our Read Between the Lines Book Club book club is meeting soon at J. Bookwalter Winery. We're reading the appropriately spooky book Where the Crazy Ladies Are by Aoko Matsuda, which is a comic feminist retelling of a bunch of traditional Japanese ghost tales. We will have wine AND candy, which is a terrific combo for a book club, right?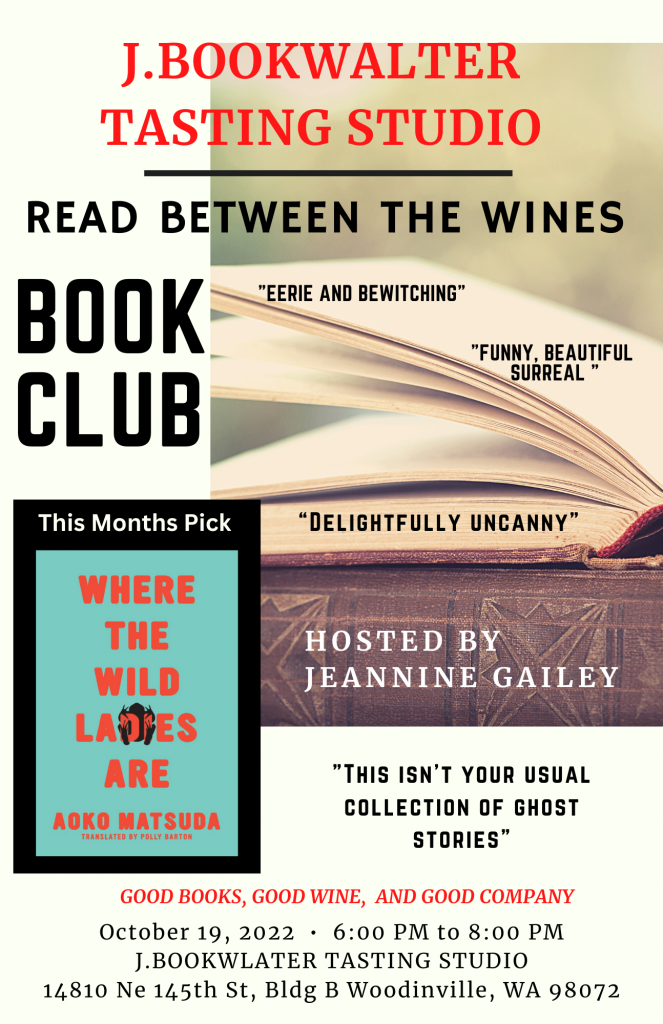 And here are a few pictures from our Molbak's visit:
Expect pictures next week from Skagit, and here's some info on the podcast I'll be appearing on to talk "spooky poetry" with Tim Green at the Rattlecast on Sunday, October 30th. I love talking about horror and speculative poetry and hope to talk about some of my favorite writers and an anthology or two to recommend.