Happy Halloween! Spooky Season, Spooky Poems, Spooky Reading, Upcoming Speculative Reading
Happy Halloween! Spooky Season, Spooky Poems, Spooky Readings!
Happy Halloween! I bet a lot of you have already bought your candy, pumpkins, etc and maybe even gone to a Halloween party or two. My husband is a big Halloween fan, and the news (and social media) has been so grim lately, we've been trying to create some joy around us. We had two nights of record cold temperatures that knocked out the last of our garden's flowers and froze our bird baths overnight. We had a lunar eclipse this week and the moon has been rising orange at the edge of the sky.
I myself have been struggling with a low mood, so I've been consciously trying to do things that usually cheer me up this time of year—visiting pumpkin farms, reading seasonal poetry and fiction, spending time with supportive people, and helping others. We brought some pumpkins and wine (Woodinville's most popular exports) to my little brother for his new rental home housewarming, and it was great to see my little brother and his wife (who had been living much farther away, requiring a ferry ride and a rather temperamental and prone-to-surprise closures bridge). I spent time with the local farmers, talking strategy, flower planting, even poetry. Anyway, if you are feeling powerless in the face of evil, hatred, and doom, you're not the only one. So, even though the pictures often show me smiling—like the ones below—just remember we are all doing the best we can.
Spooky Poem
I have a tradition of posting a spooky poem from my latest book on Halloween, and even though Flare, Corona is a little less horror-and-speculative centric than some of my other books, there are some Halloween-y poems in there. Here's one of them, originally published in Boulevard: "Self-Portrait as Murder Mystery:"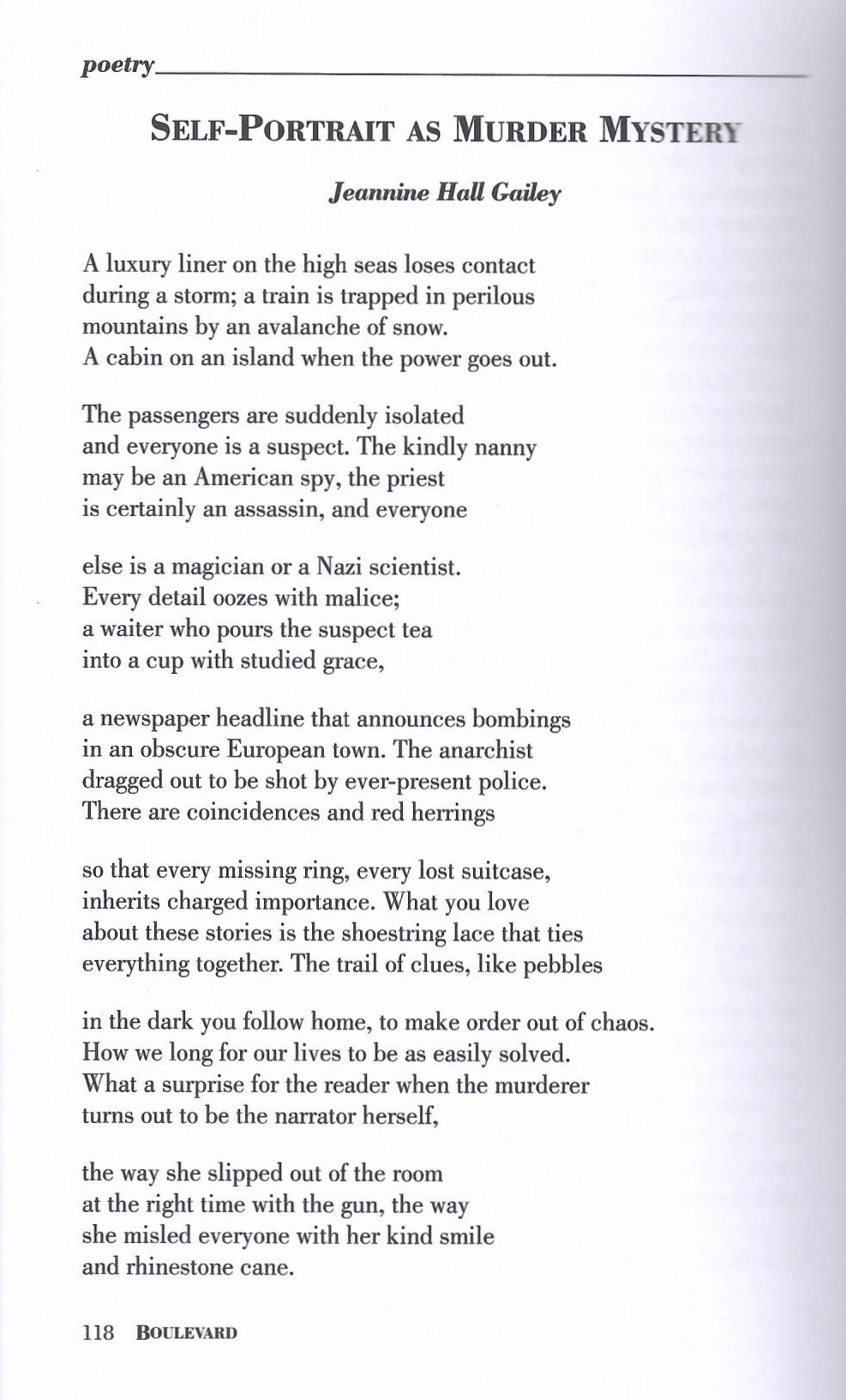 Spooky October Reading
What do you like reading in October? Our Read-Between-the-Wines book club read Osamu Dazai's Blue Bamboo short story collection this October, and the discussion was great – and a lot of people got into the spirit and came in costume, so that was fun. I've also been reading Agatha Christie's Halloween Party, the slightly-more-disturbing basis for the new movie Haunting in Venice, Kiki's Delivery Service by Eiko Kadono, the coming-of-age story about a young witch that was the basis of Miyazaki's movie of the same name (very Halloween-appropriate for kids!) I also read Louise Glück's books in honor of her recent passing, including American Originality: Essays in Poetry, and my first editions of House on Marshland and Meadowlands (which will be the book club's November read!)  House on Marshland includes one of the greatest Gluck poems of all time, "Gretel in Darkness," also great reading for Halloween.
I'm still wrapping my head around the lyric essay and so re-reading some books of lyric essays in my collection, including Jenny Offill's Department of Speculation and her newer Weather.
I'm doing a reading on Zoom for Speculative Sundays, on November 19 at 7-8 PM, and you can sign up for free tickets here: Speculative Sundays Poetry Reading Series presents Jeanine Hall Gailey Tickets, Sun, Nov 19, 2023 at 7:00 PM | Eventbrite
Happy Halloween, My Friends
So, take care of yourselves and have yourself a joyous Halloween, Day of the Dead, All Saints Day, or Samhain. Take time to look at the moon, maybe eat some candy, read something spooky.