Holiday Shopping Suggestions – Writers, Artists, Zoo and Museum Memberships and More Ideas!
Holiday Shopping Suggestions for Writers, Artists, and More
You'll be getting Black Friday suggestions in your e-mail or on your phone, so I thought I'd remind you of some wonderful gift ideas outside the box.
Support art! It's a great time of year to support your favorite writer or artist – I've been trying to buy something from an artist at least once a year! Two of my favorite artists are Rene Lynch and Michaela Eaves. (Not only are both wonderful artists, but both do a lot for great causes!) A great place to check out local artists here on the East side of Seattle is VALA Eastside.
I also like to give a family gift that involves an experience, like a family museum membership or if you have family with kids that are animal lovers, maybe a membership to the zoo! They'll remember it a lot longer than that Christmas sweater! Poetry lovers on your list might love a subscription to their favorite literary magazine or a copy of the latest Poet's Market. And writers never say no to more notebooks and pens.
Keep Someone from Getting Too Blue – Volunteering, Self-Care, and Sending Love
This is a tough time of year for a lot of people, what with the darkness, the stress, missing loved ones…so do something to cheer someone up! Take a friend out to coffee, or have dinner with a relative you may ot see that often. Maybe a phone call to a long-distance friend, or send someone some flowers or a box of chocolates unexpectedly. I think self-care is super important, but equally important is nurturing the people around us that we are thankful for!
I used to volunteer at Children's Hospitals this time of year, or donate toys, and both can really help read adjust seasonal expectations. Even finding somewhere to spend an hour feeling grateful – whether that's out on a mountain trail, or in a garden, or a church or temple – and donating a few canned goods can be something that fights the blues. And of course, drinking hot chocolate (or a glass of wine) and reading a book for an hour instead of running errands can bring you a little more cheer, so have energy for the rest of the season. (Even if your book is 1000 pages of Sylvia Plath letters – yes, that is what I'm reading at night right now – cheery!)
Of course, some poetry books for this holiday – or a book for the practicing poet about how to promote their books!
Yes, I try not to be too commercial, but buying a book from a small press or even just leaving an Amazon review can make a giant difference in a writer's outlook. It's great if you can make it to your local indie bookstore (my local Seattle favorites include Open Books Poetry bookstore, Bricks & Mortar Books in Seattle, Third Place Books and Elliot Bay. A lot of small presses have promotions today to help sell books, so check out their sites, too. Saturday is small-business Saturday, so be sure to make a bookstore one of your stops!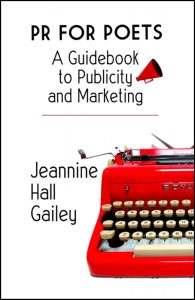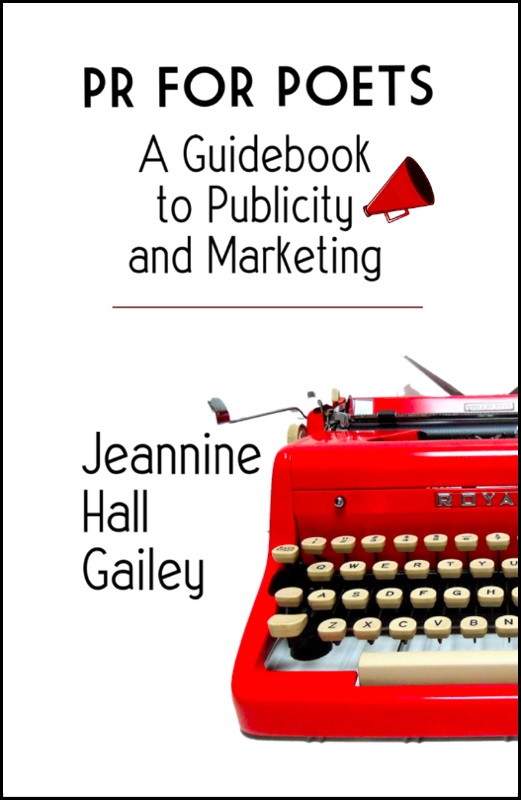 And, if you are interested in getting a signed copy from me of PR for Poets, or Field Guide to the End of the World, or any of my books, follow these links and you can order straight from me. And I will really appreciate it and try to include a little something extra in there (and am happy to sign to a special someone.)
Looking for a few more poetry book recommendations? This isn't even half of what I've read and enjoyed this year, but I thought this would be somewhere to start if you were looking for gifts for a poetry-loving friend…
Here's a list of more new books I think would make great gifts!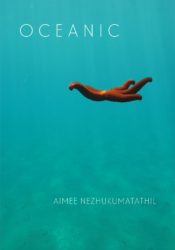 Oceanic by Aimee Nezhukumuathil from Copper Canyon Press – a wonderful collection that celebrates nature, diversity, and I can't think of anyone who would hate this book.
Barbie Chang by Victoria Chang from Copper Canyon Press. Victoria Chang takes on the difficult subjects of race and class in America through the lens of Barbie and Jane Austen in a really smart, fun way.
A Nation (Imagined) by Natasha K. Moni Floating Bridge Press – Super timely exploration of what being the child of immigrants in America means right now and how it is to be part of the world and simultaneously an outside observer.
Electrical Theories of Femininity (from Black Radish Books) by Sarah Mangold – Feminism, science and computers? You had me at hello.