Welcome October! A Busy Week: Reading Reports, Supermoons, Writing Friend Dates, New Poems and New Reviews of Flare, Corona and Pumpkin Farm Visits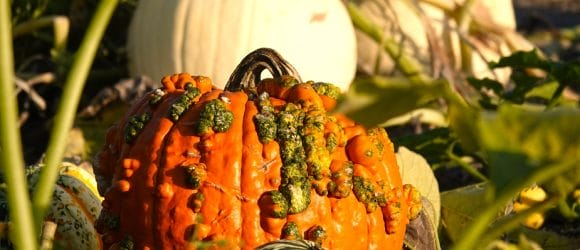 Welcome October—Time to Visit Pumpkin Farms!
Welcome to October! Here we had a weekend of cool sunshine after a week of a deluge of cold, crazy hard rain. I had a new fairy tale poem appear in the journal The Broken City and a kind new review of Flare, Corona in TAB journal. I had a really delightful Zoom book launch with Malaika and Redheaded Stepchild Lit Mag and a wonderful group of North Carolina readers and writers. We also had book club (We read The Arsonist's Guide to Writer's Homes of New England at Bookwalters in Woodinville, and we chose Osamu Dazai's Blue Bamboo for next month), plus a Supermoon! And I got together with an old friend to catch up and wonder through a sunflower maze. Whew! I am ready for sleep.
So here's a gallery of Glenn and I at McMurtrey's Pumpkin Farm and JB Grower's Pumpkin and Puzzle Farm.
Supermoons, a Reading Report, a New Poem and a New Review of Flare, Corona
The Harvest Supermoon meant I didn't get as much sleep this week as I'd like, but I still loved seeing it. The last Supermoon of the year, and it was beautiful!
So, this week was one of the more fun Zoom readings I have done for Flare, Corona, and I really enjoyed the reading, the Q&A, even the open mic. It took place in North Carolina—I even had a computer freeze in the middle of the Q&A—but it still was really delightful.
Here's a link to watch the Zoom reading on YouTube thanks to Malaika along with a still pic.
Book Launch with Jeannine Hall Gailey & Open Mic with Redheaded Stepchild – YouTube
It was a great week for poetry news too!
I had a poem in the cool journal Broken City and the theme was very Halloween-appropriate!
Here's a link to read my new poem in the Broken City (a PDF journal):
Broken City – The first poem is mine
And I had a wonderful and kind review of Flare, Corona in the journal TAB. Here's a link to read a new review of Flare, Corona in the innovative PDF and print journal TAB: Tab Journal Vol 10 July 2022 Issue (My review is on page 48).
How to Reconnect with Friends After a Pandemic
Did the pandemic make you a bit more of an introvert? I think the last few years made my extroverted self kind of wilt. So I wanted to get back in touch with some friends I hadn't seen in a while and make purposeful "friend dates" just to reconnect this fall. And guess what? It's been great! And I get to spend time with amazing people.
Yesterday I got to see my friend Tatyana Mishel Sussex (who is an awesome creativity coach and writes memoir and poetry), and we decided to go to a local pumpkin farm, JB Growers Pumpkin Farm and Puzzle Patch, wander around in corn and sunflower mazes, and catch up over tea and Glenn-made snacks. It was such a boost to the spirit! Even those of us who are super-nervous about covid can make outdoor meetups happen. (And thank you Tatyana! You are a ray of sunshine.)
Below are a few pics from the day. I hope this inspires those of you who have been feeling a little closed-off after three years of the pandemic to call up a friend or two and make a date! Or at least visit a local pumpkin farm. Tis the season!