Talking Apocalypse, End of Summer, Hospital Trips (and Other Unplanned Trips)
End of Summer
It's getting to be the end of summer – people are celebrating the last hot days of August. Sending kids back to school, or preparing their own syllabi.
I'm personally looking forward to fewer 90 degree days and less wildfire smoke. Looking forward to feeling more energetic, getting to apple cider and pumpkin farm season. The end of summer here has been rough – worse air quality here than in Beijing last week and this coming week, constant heat and somehow also clouds. The best parts of a Seattle summer – the clear seventy-something days, the blue skies, seeing the water, mountains, and the flowers – are being squelched by this second-year-in-a-row disaster zone of fires in every direction. It certainly feels apocalyptic. And then, when you're looking of your friend's pictures on Instagram of various fab vacations, you get the type of trip you don't plan for.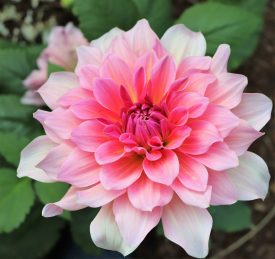 Hospital Trips (and Other Trips You Don't Want to Take)
Speaking of disaster zones…sorry I've been absent – I've been really sick, not even really able to do any reading, or sending out work, which always sucks. I was in the hospital a couple of days ago, giving me flashbacks of last summer, where I had four trips to the hospital during August. That really persistent bug plus the MS just overwhelmed my immune system and I couldn't really function. Some weird stuff. They've found some new problems in my stomach, they want to check me for new brain/spine lesions, and of course, my thyroid/checking in for carcinoid too. I'm doing a little better now (more nausea meds plus a new antibiotic for the bug) but it's a reminder that I have to appreciate the good days, and find a way not to lose hope during the bad ones. I have so many doctor appointments and tests coming up…sigh. Sometimes I feel I have no identity outside of "weird sick person." When I'm in a bad spell, sometimes it feels like "normal" will never come back.
Here's a dahlia from our garden to remind us of (hopefully) better days to come…
Talking Apocalypse
But on the plus side, after having to cancel a reading the day after I got out of  the hospital, I took a whole bunch of prescription drugs and set out to conquer the world – two days after.
Brick & Mortar Books in Redmond hosted a panel on apocalypses, including me, YA author (The Last One) Alexandria Oliva, and Gather the Daughters author Jennie Melamed, last night. It was great – a good sized audience, great questions, and the two other authors were wonderful. I was so happy that I turned a corner –  I was really nervous I'd have to cancel. It was a nice reminder that I am more than just a sick person or a super mutant patient of a bunch of specialists.
It was also nice to sell some copies of Field Guide to the End of the World, talk to other writers about writing, and talk to an audience about the joys of poetry. Things that remind me of the good parts of being a writer.  Today I got an acceptance in my inbox of two poems, which was a nice reminder, too, that it the middle of what feels like an endless stretch of bad, there might be good things waiting. Wishing you a similar promise of good things to come.